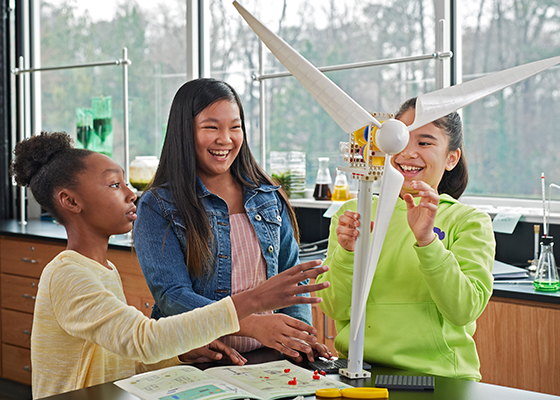 Girls: Be a Girl Scout
Imagine it — you and your forever friends. Dreaming up adventures. Making the whole world sparkle with your own personal brand of magic.
Parents & Caregivers: Why Girl Scouts?
Because you want a brighter, happier tomorrow for your girl — and that's exactly what we want too. Read more.
Become a Volunteer and help Girl Scouts discover their place in the world.
When you volunteer with Girl Scouts, you'll be creating a community where being your unfiltered, goofiest, most authentic self is the absolute best thing you can be.
Contact Member Services today with questions!
---
A NOTE ABOUT CO-ED SCOUTS: The Girl Scouts is a completely different organization than the Boy Scouts, and we do not share programming. Boy Scouts has decided to change the name of one of their programs to Scouts BSA and has adopted the generic term "scouting" on its marketing materials. Do not be confused. The Girl Scouts also are scouts. With time-honored, data-backed insight into the needs and interests of girls, Girl Scouts is raising confident, independent, and successful young women in an environment of inclusion, safety, civic action, and fun. Camping, adventure seeking, and exploring the outdoors are all cornerstone experiences girls have at Girl Scouts. And we offer so much more, because our programming is always evolving to meet girls in today's world.