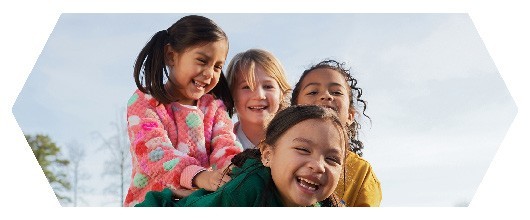 Join Girl Scouts
New friends. Exciting adventures. Making a difference. All in a place where you belong. Become a Girl Scout and jump-start your experience this summer.
Extended Year membership is available now. For a limited time, join Girl Scouts for $35 and keep the discovery going through September 2023. That's more than 12 months of fun. 
As an extended year member, you will receive:
An invitation to this season's big national event: Kristen Bell and Girl Scouts: Paint Your World Purple, check it out now! (Must register before May 13th to qualify)
Joining now gets you access to some really cool stuff. Click here to see the Spring incentives!
Access to specially designed Summer Fun activities you can do at home on your own time 

Inside track to attend our famous day camps and resident camps. Sessions are filling fast! Find out more HERE! 
Enjoy patch/badge earning activities such as Tree Promise, Girl Scouts Loves the Outdoors Challenge and State Parks (links)
Girl Scout programs and adventures in the fall
Link up with a troop or start your own in September
And grownups? Whether you have kids, grandkids, or no kids of your own, you can have a front-row seat to the fun and community, too. Press play and volunteer with Girl Scouts. You've got what it takes to change girls' lives.

Want to learn more before you become a member? Meet us in person at one of our Discover Girl Scouts events. Click here to view the full list! 
---
MyGS has new features for families and Troop Leaders. Take a look at our
YouTube channel
for some "How To" videos. 
---
A NOTE ABOUT CO-ED SCOUTS: The Girl Scouts is a completely different organization than the Boy Scouts, and we do not share programming. Boy Scouts has decided to change the name of one of their programs to Scouts BSA and has adopted the generic term "scouting" on its marketing materials. Do not be confused. The Girl Scouts also are scouts. With time-honored, data-backed insight into the needs and interests of girls, Girl Scouts is raising confident, independent, and successful young women in an environment of inclusion, safety, civic action, and fun. Camping, adventure seeking, and exploring the outdoors are all cornerstone experiences girls have at Girl Scouts. And we offer so much more, because our programming is always evolving to meet girls in today's world.