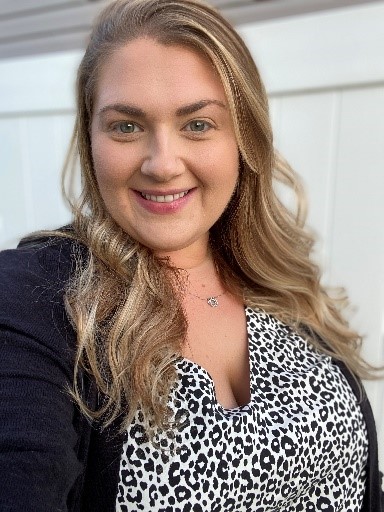 Kristin "Clicky" Leiby
Kristin is the Director of Day Camps and Younger Girl Initiatives. When she's at camp, she goes by "Clicky", a name given to her during her first summer while struggling with a broken CPR manikin.
As a girl, she attended Camp Mosey Wood and Camp Wood Haven, two Girl Scout resident camps. She was also a Girl Scout from Daisies through Cadettes. In 2010, Kristin returned to Girl Scouts as a day camp counselor at Camp Mountain House. Since then, she has spent a total of twelve summers at camp serving in various roles from business manager to assistant director. This will be Kristin's fifth summer leading the staff and campers at Camp Mountain House as the director.
In the off-season, Kristin attends conferences and trainings to network with other camp professionals and keep up to date with camp skills and topics. She is a certified archery and low-ropes course instructor, is ServSafe, Mental Health First Aid and CPR/First Aid certified, and has completed American Camp Association Director training courses. In her free time she enjoys hiking with her dogs, cooking, and traveling. Kristin graduated from Kutztown University with a Bachelor's degree in Education and is currently studying Non-Profit Management at Drexel University.